« Back to home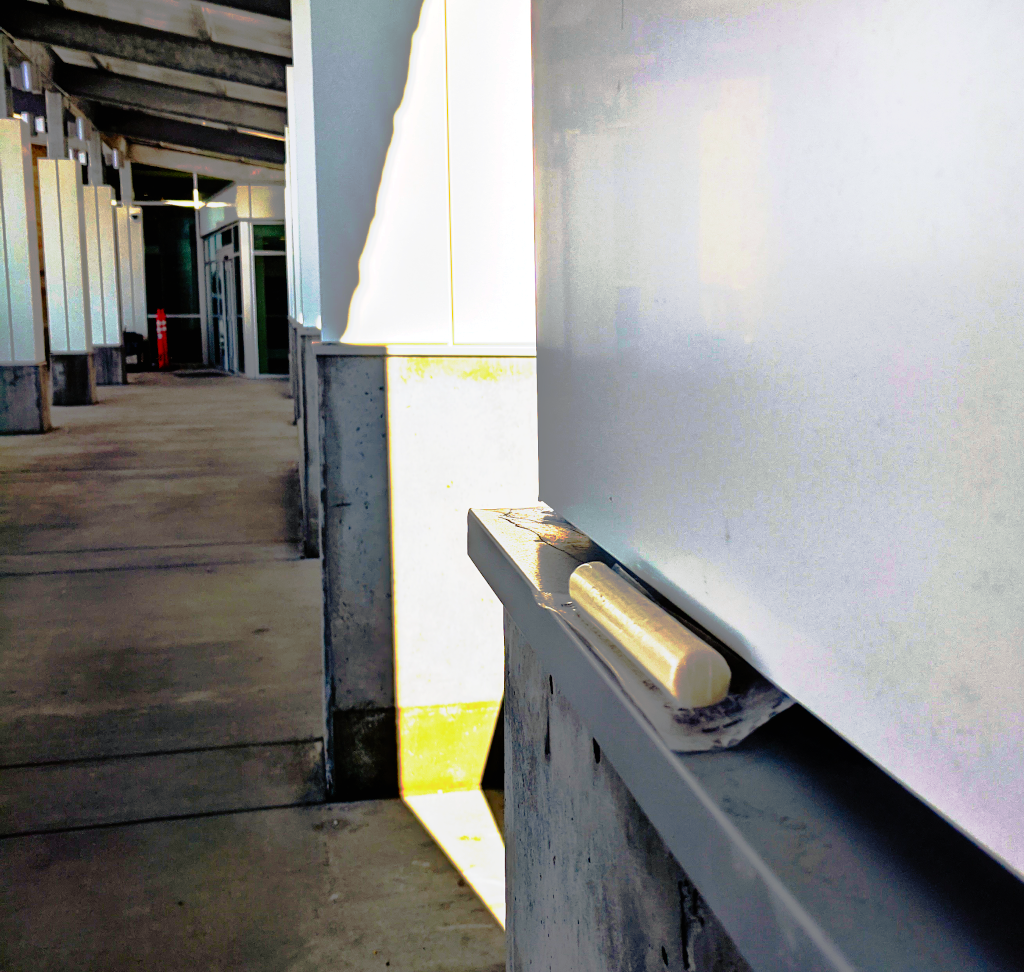 How long can this string cheese sit here at the hospital entryway?
The weather won't disrupt it.
No employees will notice this small addition to the entryway they ignore, while lost in their own thoughts.
Nobody cleans this particular location, and it won't start to smell bad.
No patients or family members will touch this string cheese - maybe it has germs on it.
No animal is likely to find this food.
Sometimes I see objects like this in public, and think about this, and realize it's a cool version of hiding in plain sight.