« Back to home
I eat lots of bread. I eat lots of smoked meat, too, but unfortunately we need to eat all the stuff in the freezer now. It's no time to make more smoked meat. But sourdough? That'll be eaten in a week.
This time I used 1.5 Tbsp starter instead of 1, hoping to get more rise in the dough for the same about of sit time.
0930: finished kneading. Last night I did the pre-ferment, and earlier this morning I mixed in the rest of the ingredients.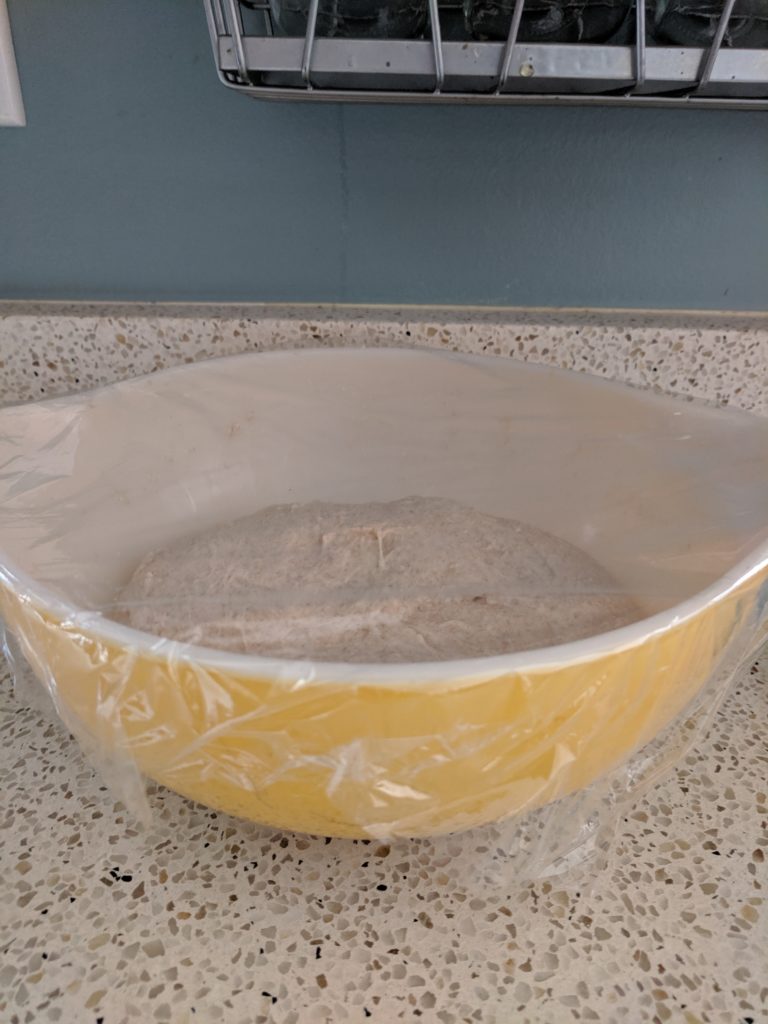 Before Rising
1400: the bulk rise seems sufficient, now to let it sit in the bread pan for a few hours.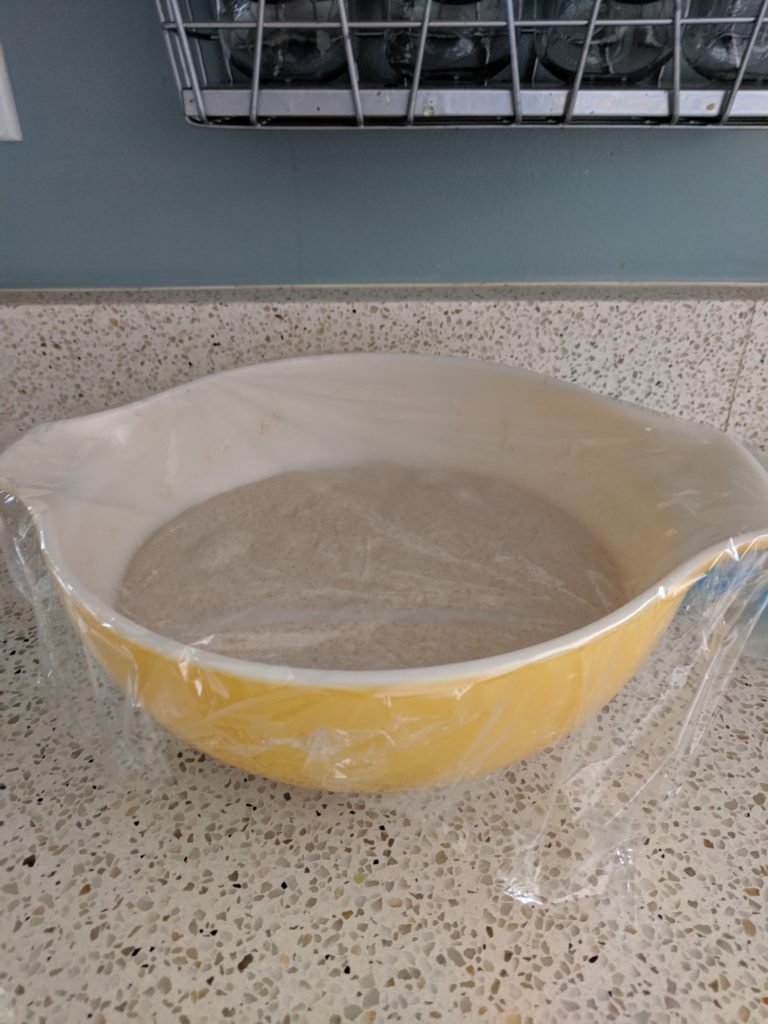 After Bulk Rise
2000: started it baking!
The result is probably a little lighter and larger than in the past. So, even better. I should use even more starter next time, 2 Tbsp, or maybe 1 Tbsp with some standard yeast.