« Back to home
2120: pre-ferment done, by weight, except 2 Tbsp starter (40g).
For the jerky marinade, I followed the original foodie recipe but skipped the brown sugar (we were out), and subbed coconut aminos for soy sauce, left out liquid smoke, used regular paprika, and added slightly more cayenne then called for. I sliced the 2.5 lbs of top round with the grain mostly.
9:50: meat is in marinade.
0815, next day: I added the remainder of an old packet of regular yeast to the sourdough, about 5g. Then the rest of the ingredients.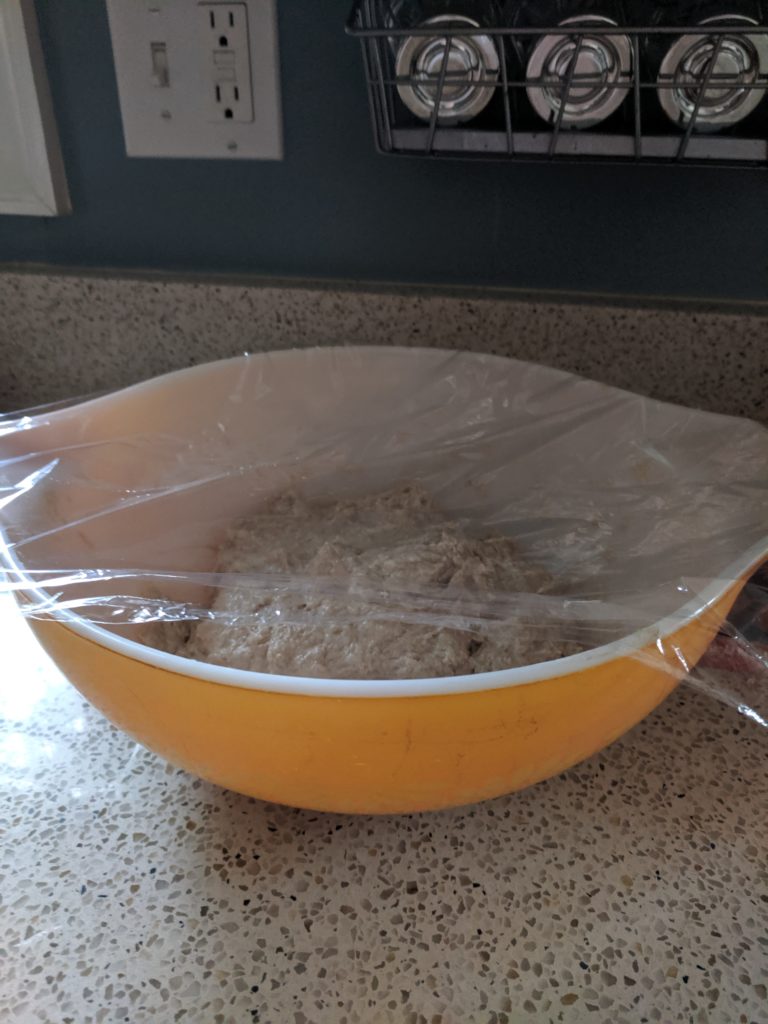 Just Put the Ingredients In
1115: sourdough has already expanded so much, it's time for the pan.
Ready for the Pan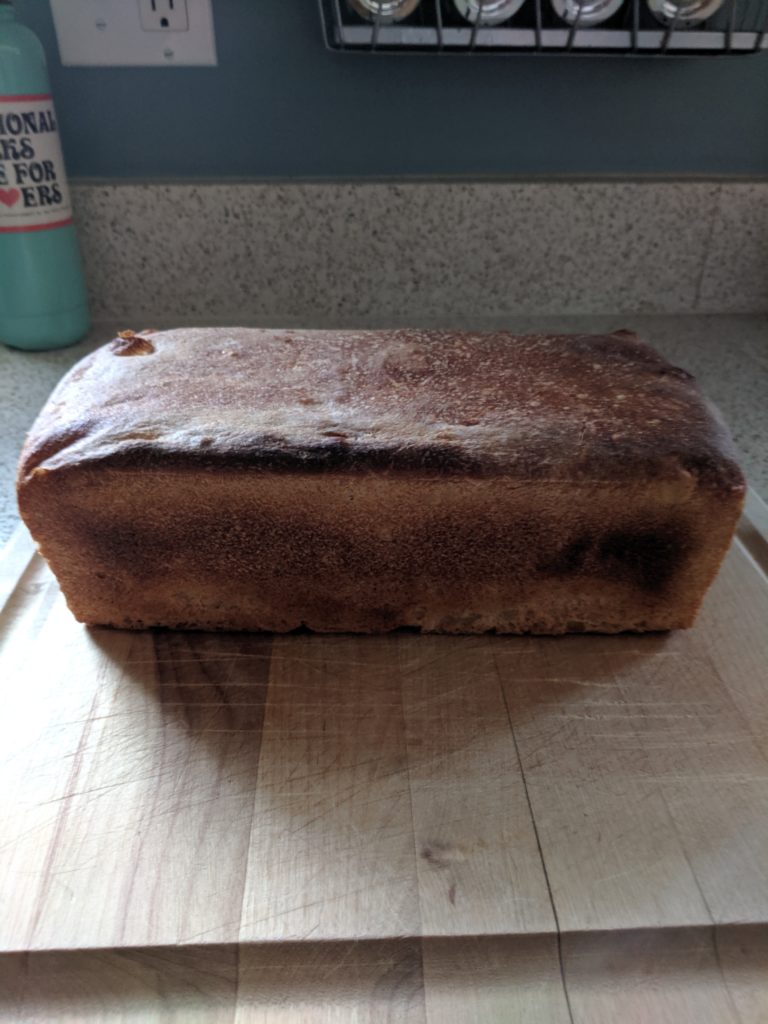 All Done!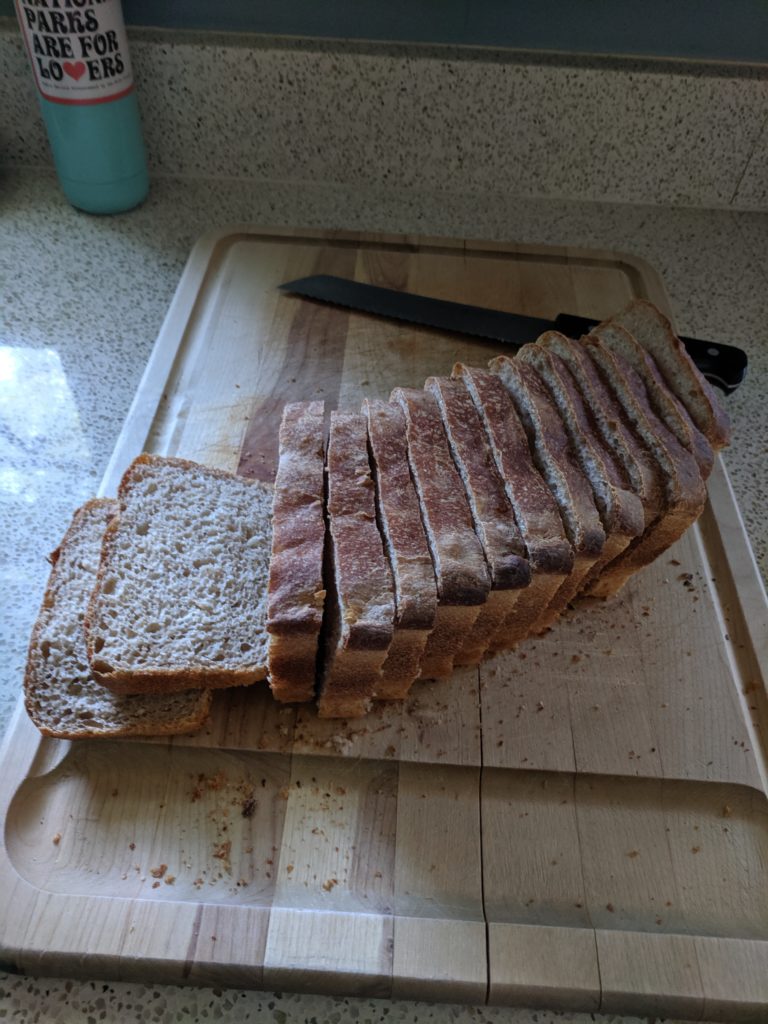 Sliced
This is great! So nice and big. It is significantly less sourdough tasting, though. That's a big down side. Next time I should try only a gram of the industrial yeast.
1040, next day: that was a long marinade period, but the jerky is on the smoker now at 175.
1450: all done! Best jerky yet, Sarah says.