« Back to home
Time to make more sourdough! One week later, the last loaf is gone. It was great, so I'm going to try to do that again. Even though the dough was a bit too fluid for me, the result was great, so I'm going to measure with the weights again.
Evening, 17 May: did the pre-ferment.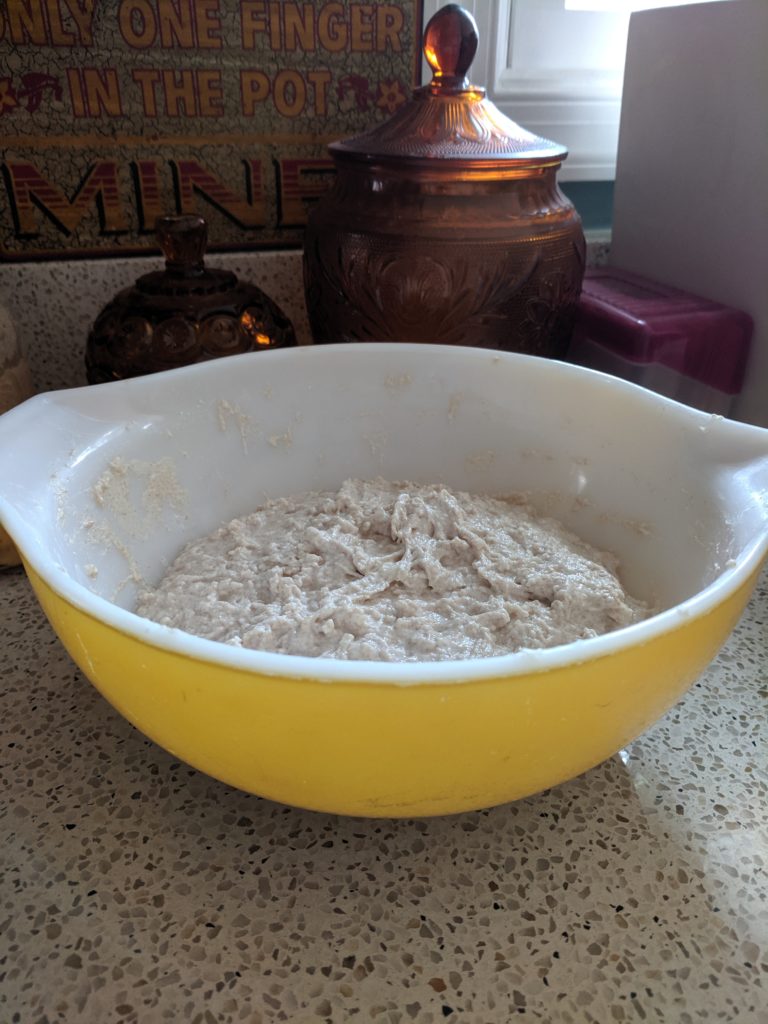 All In
0810, 18 May: things are smelling great! I put the rest of the ingredients together and mixed them up. Got all measurements very close.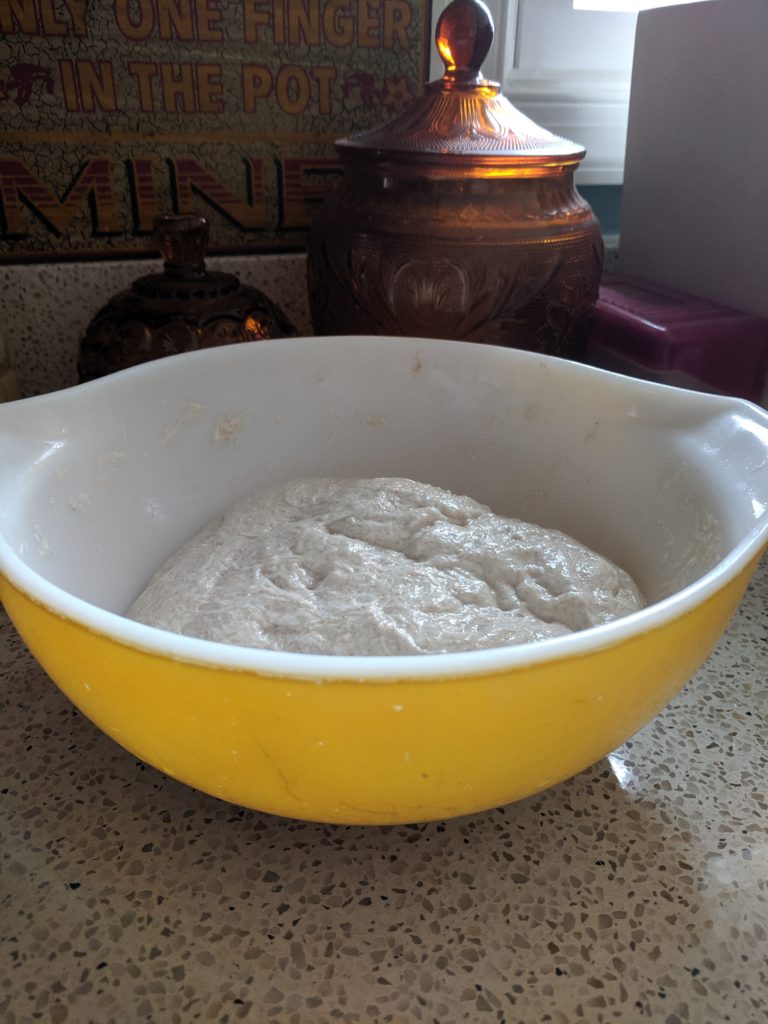 Ready to Start Bulk Rise
1040: Finished kneading.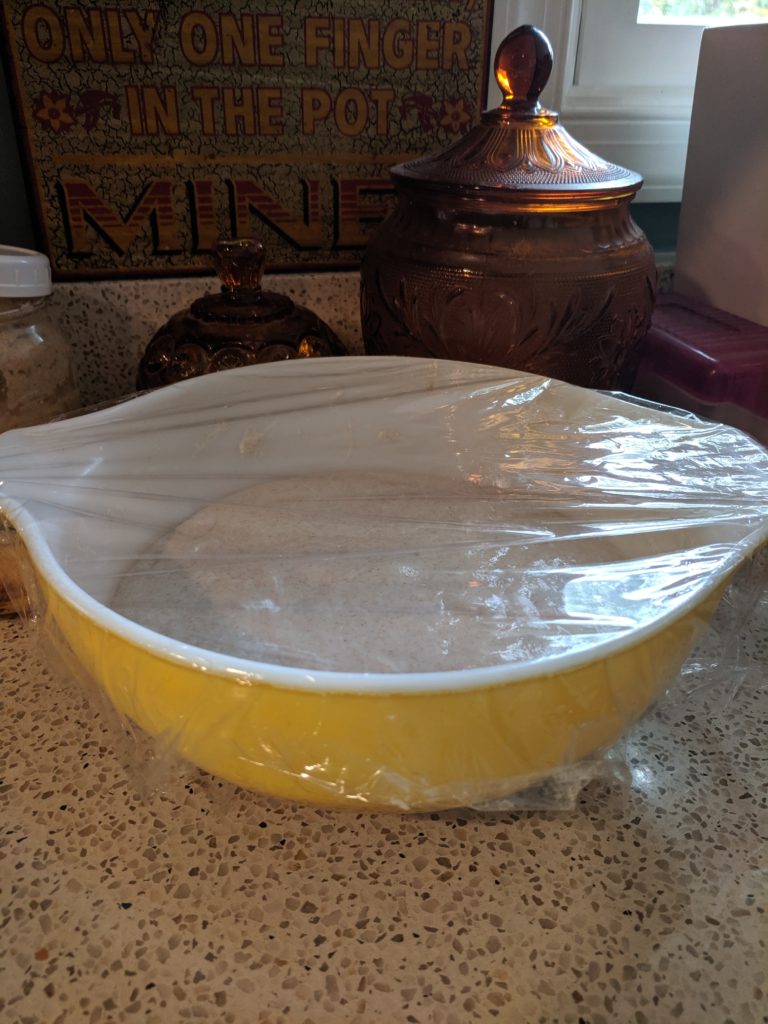 Risen Enough
1530: Finished bulk rise, it's between 1.5 and double the original size, I'd say. When putting it into the pan, it's definitely more sticky and less solid that previous breads except the last one, which turned out so well. Should bake around 1930.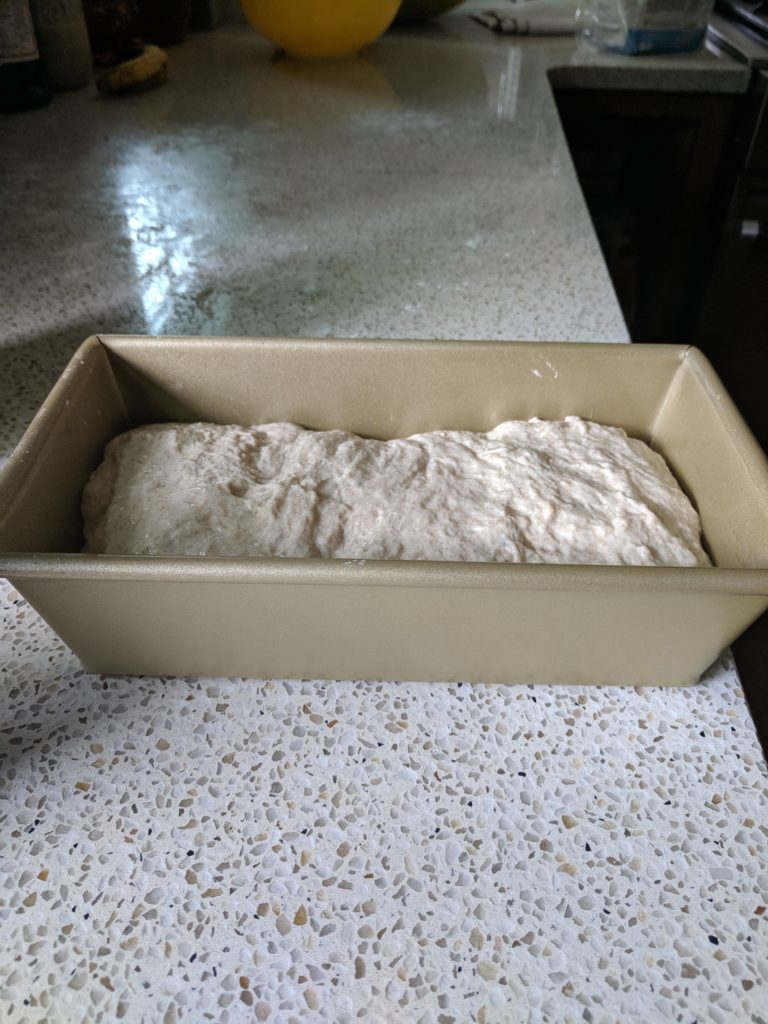 Starting to Rise in Pan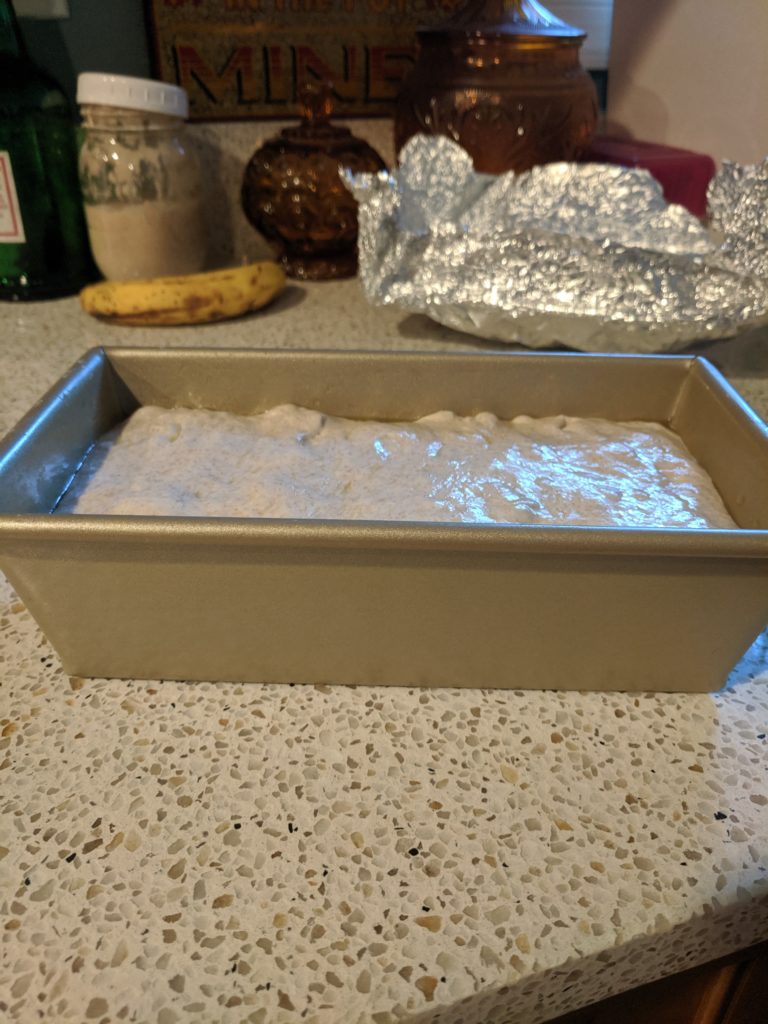 Ready to Bake
1900: it's ready, let's do this!
1940: Dis bread.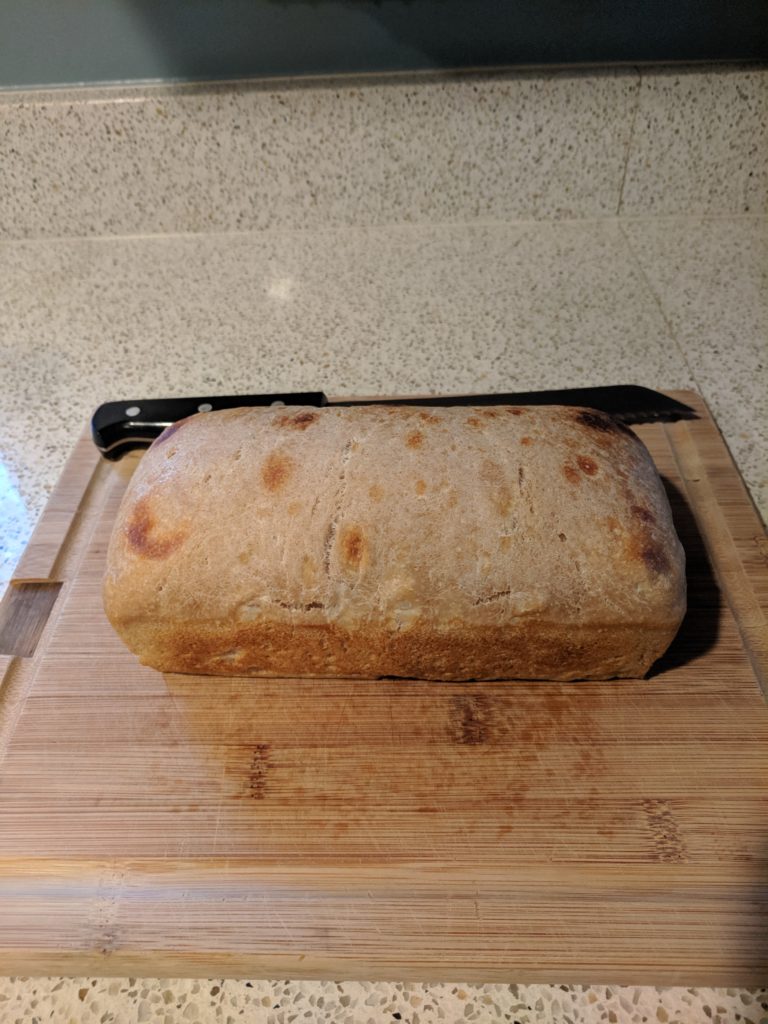 Yarp
This loaf is fantastic. The density is great, although even lighter would be amazing. The flavor is just awesome. I'll have to see how far I can push the rise next time…